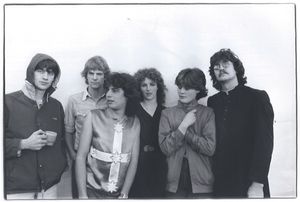 We left the Great Ocean Road and the Otway Ranges behind and headed for the 'big smoke' of Melbourne, barely a dollar to our names.  
We slogged it out doing $50 support spots and late night residencies at places like The Greyhound Hotel in Richmond and Joe Gualtieri's 'Bananas' Nightclub.  
But we could travel back into the country to Geelong and Bendigo and Wonthaggi and Warrnambool where we had loyal followers and those regional supporters kept us alive as we made inroads into Melbourne. 
(By Shane Howard 2020)