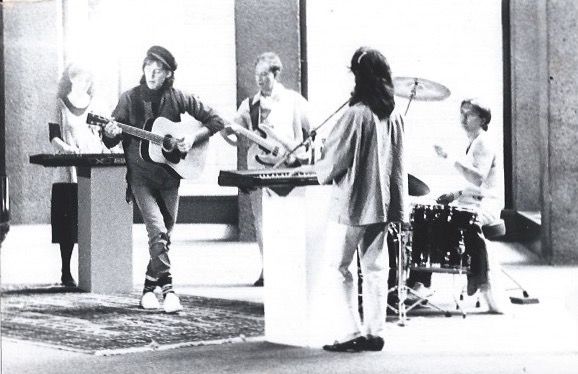 Morrie and I travelled to Los Angeles to do some more work on the Oceania album. I recorded Hideaway, a song I'd co-written with Bill Payne. It was a memorable experience to be in the studio with Bill, the legendary keyboard player of Little Feat, who I'd admired from afar, as well as Bass Player, Leland Sklar.
At the console was the father of parametric equalisation and one of the truly great recording engineers and audio pioneers of our age, George Massenburg.
Once Morrie and I returned to Australia we set about finalising the Oceania album, Mixing and Mastering and then made the first film clip for the first single, Common Ground, in the Great Hall of the National Gallery of Victoria.
(By Shane Howard 2020)